Artículos publicados por los grupos de investigación en HP desde 2019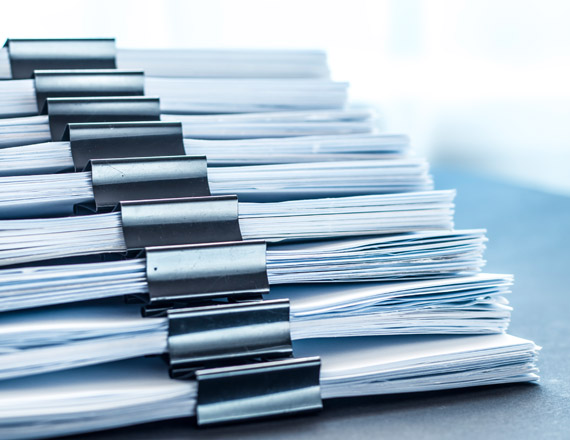 Genetic linkage analysis of a large family identifies FIGN as a candidate modulator of reduced penetrance in heritable pulmonary arterial hypertension. Puigdevall P, Piccari L, Blanco I, Barberà JA, Geiger D, Badenas C, Milà M, Castelo R, Madrigal I. J Med Genet. 2019 Mar 20.
Metabolic Alterations in Cardiopulmonary Vascular Dysfunction. Smolders VF, Zodda E, Quax PHA, Carini M, Barberà JA, Thomson TM, Tura-Ceide O, Cascante M. Front Mol Biosci. 2019 Jan 22.
Effect of pulmonary artery denervation in postcapillary pulmonary hypertension: results of a randomized controlled translational study. Garcia-Lunar I, Pereda D, Santiago E, Solanes N, Nuche J, Ascaso M, Bobí J, Sierra F, Dantas AP, Galán C, San Antonio R, Sánchez-Quintana D, Sánchez-González J, Barberá JA, Rigol M, Fuster V, Ibáñez B, Sabaté M, García-Álvarez A. Basic Res Cardiol. 2019 Jan 11.
ERS statement on exercise training and rehabilitation in patients with severe chronic pulmonary hypertension. Grünig E, Eichstaedt C, Barberà JA, et al. Eur Respir J. 2019 Feb 28;53(2
Initial combination therapy with ambrisentan + tadalafil on pulmonary arterial hypertension‒related hospitalization in the AMBITION trial. Vachiéry JL, Galiè N, Barberá JA, Frost AE, Ghofrani HA, Hoeper MM, McLaughlin VV, Peacock AJ, Simonneau G, Blair C, Miller KL, Langley J, Rubin LJ; AMBITION Study Group. J Heart Lung Transplant. 2019 Feb;
Activation of Kv7 channels as a novel mechanism for NO/cGMP-induced pulmonary vasodilation. Mondéjar-Parreño G, Moral-Sanz J, Barreira B, De la Cruz A, Gonzalez T, Callejo M, Esquivel-Ruiz S, Morales-Cano D, Moreno L, Valenzuela C, Perez-Vizcaino F, Cogolludo A. Br J Pharmacol. 2019 Mar 18.
Elevated pulmonary arterial pressure in Zucker diabetic fatty rats. Morales-Cano D, Callejo M, Barreira B, Mondejar-Parreño G, Esquivel-Ruiz S, Ramos S, Martín MÁ, Cogolludo A, Moreno L, Perez-Vizcaino F. PLoS One. 2019 Jan 28;
Ceramide and Regulation of Vascular Tone. Cogolludo A, Villamor E, Perez-Vizcaino F, Moreno L. Int J Mol Sci. 2019 Jan 18
miR-1 is increased in pulmonary hypertension and downregulates Kv1.5 channels in rat pulmonary arteries. Mondejar-Parreño G, Callejo M, Barreira B, Morales-Cano D, Esquivel-Ruiz S, Moreno L, Cogolludo A, Perez-Vizcaino F. J Physiol. 2019 Feb;
Vascular smooth muscle cell-specific progerin expression in a mouse model of Hutchinson-Gilford progeria syndrome promotes arterial stiffness: Therapeutic effect of dietary nitrite. Del Campo L, Sánchez-López A, Salaices M, von Kleeck RA, Expósito E, González-Gómez C, Cussó L, Guzmán-Martínez G, Ruiz-Cabello J, Desco M, Assoian RK, Briones AM, Andrés V. Aging Cell. 2019 Mar 18:e12936.
A dual 1H/19F birdcage coil for small animals at 7 T MRI. Villa-Valverde P, Rodríguez I, Padró D, Benito M, Garrido-Salmon CE, Ruiz-Cabello J.MAGMA. 2019 Feb;
Unambiguous detection of atherosclerosis using bioorthogonal nanomaterials. Pellico J, Fernández-Barahona I, Benito M, Gaitán-Simón Á, Gutiérrez L, Ruiz-Cabello J, Herranz F. Nanomedicine. 2019 Jan 14;
Identification of novel metabolomic biomarkers in an experimental model of septic acute kidney injury. Izquierdo-Garcia JL, Nin N, Cardinal-Fernandez P, Rojas Y, de Paula M, Granados R, Martínez-Caro L, Ruíz-Cabello J, Lorente JA. Am J Physiol Renal Physiol. 2019 Jan 1;
LIBRO MICRORNAS
Hydroxycobalamin Reveals the Involvement of Hydrogen Sulfide in the Hypoxic Responses of Rat Carotid Body Chemoreceptor Cells. Gallego-Martin T, Prieto-Lloret J, Aaronson PI, Rocher A, Obeso A. Antioxidants (Basel). 2019 Mar 13
Idiopathic Pulmonary Fibrosis and Lung Cancer: Mechanisms and Molecular Targets. Ballester B, Milara J, Cortijo J.Int J Mol Sci. 2019 Jan 30
In vitro anti-inflammatory effects of AZD8999, a novel bifunctional muscarinic acetylcholine receptor antagonist /β2-adrenoceptor agonist (MABA) compound in neutrophils from COPD patients. Milara J, Contreras S, de Diego A, Calbet M, Aparici M, Morcillo E, Miralpeix M, Cortijo J. PLoS One. 2019 Jan 4;
Mucin 1 deficiency mediates corticosteroid insensitivity in asthma. Milara J, Morell A, de Diego A, Artigues E, Morcillo E, Cortijo J.Allergy. 2019 Jan;
Left atrial appendage closure with the Watchman device using intracardiac vs transesophageal echocardiography: Procedural and cost considerations. Hemam ME, Kuroki K, Schurmann PA, Dave AS, Rodríguez DA, Sáenz LC, Reddy VY, Valderrábano M.Heart Rhythm. 2019 Mar;16(3):334-342.
O-GlcNAc Transferase Suppresses Inflammation and Necroptosis by Targeting Receptor-Interacting Serine/Threonine-Protein Kinase 3. Li X, Gong W, Wang H, Li T, Attri KS, Lewis RE, Kalil AC, Bhinderwala F, Powers R, Yin G, Herring LE, Asara JM, Lei YL, Yang X, Rodriguez DA, Yang M, Green DR, Singh PK, Wen H.Immunity. 2019 Mar 19;
Percutaneous transhepatic venous access for atrial tachyarrhythmia ablation in patients with single ventricle and interrupted inferior vena cava. Soto R, Jimenez A, Garcia F, Saenz LC, Rodriguez DA.HeartRhythm Case Rep. 2018 Oct 17;5(1):31-35. doi: 10.1016/j.hrcr.2018.10.005. eCollection 2019 Jan. No abstract available.
The rationale, design, and methods of a randomized, controlled trial to evaluate the efficacy and safety of an active strategy for the diagnosis and treatment of acute pulmonary embolism during exacerbations of chronic obstructive pulmonary disease. Jiménez D, Agustí A, Monreal M, Otero R, Huisman MV Lobo JL, Quezada A, Jara-Palomares L, Hernando A, Tabernero E, Marcos P, Ruiz-Artacho P, Ballaz A, Bertoletti L, Couturaud F, Yusen R1 SLICE investigators. Clin Cardiol. 2019 Mar;42(3):346-351. doi: 10.1002/clc.23161. Epub 2019 Feb 25.
Proximal pulmonary arterial wall disease in patients with persistent pulmonary hypertension after successful left-sided valve replacement according to the hemodynamic phenotype. Domingo E, Grignola JC, Trujillo P, Aguilar R, Roman A.Pulm Circ. 2019 Jan-Mar;
Cutaneous infections by dematiaceous opportunistic fungi: Diagnosis and management in 11 solid organ transplant recipients. Ferrándiz-Pulido C, Martin-Gomez MT, Repiso T, Juárez-Dobjanschi C, Ferrer B, López-Lerma I, Aparicio G, González-Cruz C, Moreso F, Roman A, García-Patos V.Mycoses. 2019 Feb;62(2):121-127.
Lung Retransplantation Due to Chronic Lung Allograph Dysfunction: Results From a Spanish Transplant Unit. Revilla-López E, Berastegui C, Sáez-Giménez B, Lopez-Meseguer M, Monforte V, Bravo C, Sacanell Lacasa J, Romero Vielva L, Moreno Galdo A, Roman A.Arch Bronconeumol. 2019 Mar;
An in-vitro study to evaluate high-volume low-pressure endotracheal tube cuff deflation dynamics. Marti JD, Li Bassi G, Isetta V, Lazaro MR, Aguilera-Xiol E, Comaru T, Battaglini D, Meli A, Ferrer M, Navajas D, Pelosi P, Chiumello D, Torres A, Farre R.Minerva Anestesiol. 2019 Mar 12.
Differential Oxygenation in Tumor Microenvironment Modulates Macrophage and Cancer Cell Crosstalk: Novel Experimental Setting and Proof of Concept. Campillo N, Falcones B, Otero J, Colina R, Gozal D, Navajas D, Farré R, Almendros I.Front Oncol. 2019 Feb 6;9:43.
Easy-to-build and affordable CPAP device for adult patients in low-income countries. Farré R, Montserrat JM, Solana G, Gozal D, Navajas D.Eur Respir J. 2019 Feb 6. pii: 1802290
Age-dependent hypoxia-induced PD-L1 upregulation in patients with obstructive sleep apnoea. Cubillos-Zapata C, Balbás-García C, Avendaño-Ortiz J, Toledano V, Torres M, Almendros I, Casitas R, Zamarrón E, García-Sánchez A, Feliu J, Aguirre LA, Farre R, López-Collazo E, García-Rio F.Respirology. 2019 Jan 17.
Escherichia coli lipopolysaccharide induces alveolar epithelial cell stiffening. Oliveira VR, Uriarte JJ, Falcones B, Zin WA, Navajas D, Farré R, Almendros I.J Biomech. 2019 Jan 23;83:315-318.
Soluble PD-L1 is a potential biomarker of cutaneous melanoma aggressiveness and metastasis in obstructive sleep apnoea patients. Cubillos-Zapata C, Martínez-García MÁ, Campos-Rodríguez F, Sánchez de la Torre M, Nagore E, Martorell-Calatayud A, Hernández Blasco L, Chiner Vives E, Abad-Capa J, Montserrat JM, Cabriada-Nuño V, Cano-Pumarega I, Corral-Peñafiel J, Diaz-Cambriles T, Mediano O, Somoza-González M, Dalmau-Arias J, Almendros I, Farré R, López-Collazo E, Gozal D, García-Río F; Spanish Sleep Network.Eur Respir J. 2019 Jan 31;53(2
Novel Approach for Providing Pediatric Continuous Positive Airway Pressure Devices in Low-Income, Underresourced Regions. Farré R, Trias G, Solana G, Ginovart G, Gozal D, Navajas D.Am J Respir Crit Care Med. 2019 Jan 1;199(1):118-120.
Outcomes of Patients Presenting with Mild Acute Respiratory Distress Syndrome: Insights from the LUNG SAFE Study. Pham T, Serpa Neto A, Pelosi P, Laffey JG, De Haro C, Lorente JA, Bellani G, Fan E, Brochard LJ, Pesenti A, Schultz MJ, Artigas A; LUNG SAFE Investigators* and the European Society of Intensive Care Medicine Trials Group.Anesthesiology. 2019 Feb;130(2):263-283.
Fas activation alters tight junction proteins in acute lung injury. Herrero R, Prados L, Ferruelo A, Puig F, Pandolfi R, Guillamat-Prats R, Moreno L, Matute-Bello G, Artigas A, Esteban A, Lorente JÁ. 2019 Jan;74(1):69-82.
Regional perturbation of gene transcription is associated with intrachromosomal rearrangements and gene fusion transcripts in high grade ovarian cancer. Krzyzanowski PM, Sircoulomb F, Yousif F, Normand J, La Rose J, E Francis K, Suarez F, Beck T, McPherson JD, Stein LD, Rottapel RK.Sci Rep. 2019 Mar 5;9(1):3590.
Adiponectin is associated with cardio-metabolic traits in Mexican children.He J, Stryjecki C, Reddon H, Peralta-Romero J, Karam-Araujo R, Suarez F, Gomez-Zamudio J, Burguete-Garcia A, Alyass A, Cruz M, Meyre D.Sci Rep. 2019 Feb 28;9(1):3084.
Imbalance in the Expression of Genes Associated with Purinergic Signalling in the Lung and Systemic Arteries of COPD Patients. Careta O, Cuevas E, Muñoz-Esquerre M, López-Sánchez M, Pascual-González Y, Dorca J, Aliagas E, Santos S. Sci Rep. 2019 Feb 26;
The rationale, design, and methods of a randomized, controlled trial to evaluate the efficacy and safety of an active strategy for the diagnosis and treatment of acute pulmonary embolism during exacerbations of chronic obstructive pulmonary disease. Jiménez D, Agustí A, Monreal M, Otero R, Huisman MV, Lobo JL, Quezada A, Jara-Palomares L, Hernando A, Tabernero E, Marcos P, Ruiz-Artacho P, Ballaz A, Bertoletti L, Couturaud F, Yusen R; SLICE investigators.Clin Cardiol. 2019 Mar;42(3):
Kidney transplantation from donors after uncontrolled circulatory death: the Spanish experience. Del Río F, Andrés A, Padilla M, Sánchez-Fructuoso AI, Molina M, Ruiz Á, Pérez-Villares JM, Peiró LZ, Aldabó T, Sebastián R, Miñambres E, Pita L, Casares M, Galán J, Vidal C, Terrón C, Castro P, Sanroma M, Coll E, Domínguez-Gil B; Spanish Group for the Study of Donation after Circulatory Death.Kidney Int. 2019 Feb;95(
Effectiveness and safety of elbasvir/grazoprevir therapy in patients with chronic HCV infection: Results from the Spanish HEPA-C real-world cohort. Hernández-Conde M, Fernández I, Perelló C, Gallego A, Bonacci M, Pascasio JM, Romero-Gómez M, Llerena S, Fernández-Rodríguez C, Castro Urda JL, García Buey L, Carmona I, Morillas RM, García ND, Gea F, Carrión JA, Castellote J, Moreno-Planas JM, Piqueras Alcol B, Molina E, Diago M, Montoliu S, de la Vega J, Menéndez F, Sánchez Ruano JJ, García-Samaniego J, Rosales-Zabal JM, Anton MD, Badia E, Souto-Rodríguez R, Salmeron FJ, Fernández-Bermejo M, Figueruela B, Moreno-Palomares JJ, Calleja JL.J Viral Hepat. 2019 Jan;26(1):55-64. doi: 10.1111/jvh.13008. Epub 2018 Oct 25.
---